Back to All Companies
SOPUS, Shell Lubricants Division | Company Profile, Marketing Contacts, Media Spend, Brands
Shell Lubricants, headquartered in Houston, TX, provides lubrication products and services throughout the U.S. The company is a supplier of fluids and greases to U.S. manufacturers and has an extensive menu of lubricants for the food and beverage industry. Shell also offers manufacturers comprehensive lubrication services that include equipment surveys, oil sampling, fluid conditioning, fluid monitoring, and lubrication manpower. ** NOTE: As a privately held subsidiary of a publicly traded parent company, annual revenue and employee count are not readily available. Therefore, the revenue and employee figures presented below are those of the parent company. **
SOPUS, Shell Lubricants Division Contacts
Contacts (5/27)
Name

Title

State

Troy C.
General Manager, Distribution

TX

Sample of Associated Brands

***********

---

Email:

*****

@

*******

.

***

Main Phone:
Direct Phone:

*** **** ***

ext:

****

Direct Fax:

*** **** ***

Assistant Name:

** **** ***

Assistant Phone:

*** **** ***

Address:
Post Office Box 2967 Houston, TX 77210-4427 USA

---

Chris H.
Director, Global Brand

TX

Brad W.
General Manager, Global Key Accounts

TX

Ken F.
Project Manager - P & S Standardization

TX

Bree S.
Brand Manager

TX
Media Spend
Associated Brands
| | Brand | Media Spend |
| --- | --- | --- |
| | Jiffy Lube | ****** |
| | Pennzoil | ******** |
| | Pennzoil Ten Minute Oil Change | ****** |
| | Quaker State | * |
| | Shell Lubricants | ***** |
Agency Relationships
| Brand | Agency | Service | From | To |
| --- | --- | --- | --- | --- |
| ***** ***** | ********* | media buying & planning | 2011 | present |
| ***** ***** | ***** ******** | AOR - creative | unknown | present |
| ***** ***** | ******** | media buying & planning | unknown | present |
| ****** | ***** ******** | AOR - creative | unknown | present |
| ****** | ******** | media buying & planning | unknown | present |
Recent Discussions
Who is the General Manager, Distribution of SOPUS, Shell Lubricants Division?
Who is the marketing contact for OEM & suppliers in TX
What is the email of the Director, Global Brand of SOPUS, Shell Lubricants Division?
What is direct phone of the General Manager, Global Key Accounts of SOPUS, Shell Lubricants Division?
Who is the media buying & planning agency of SOPUS, Shell Lubricants Division?
Your personal LinkedIn™ network connections
WinmoEdge
Pennzoil reaches broader audience through music platform
"One of the feelings I think you take away from my new album is the freedom you get out on the open road, and I really wanted to take my fans on a ride from the time the album starts to the very last track. The same goes for the tour," said Tim McGraw. "It just made sense to team up with Pennzoil again for another summer. They are great partners and I know they have a lot of stuff planned for the fans out on the road."
The extended partnership includes Pennzoil's sponsorship of McGraw's Two Lanes of Freedom 2013 summer tour and it will leverage McGraw as a brand ambassador across paid, owned and earned marketing channels. MediaCom, one of the world's largest media services agencies, led the talent deal and sponsorship negotiation, as well as the development of the music platform strategy and a number of custom media programs to bring the partnership to life.
"We've had tremendous success working with Tim McGraw, and this year, we're taking our partnership to the next level," said Aimee Cronfel, North American Pennzoil Marketing Manager. "By integrating Tim and Pennzoil in all marketing elements, we are bringing to life the mutual passion for music and cars."
Pennzoil gave creative control to McGraw for a new 2013 Challenger SRT, where the country singer painted the exterior with likeness to his Two Lanes Of Freedom album art and hand-stitched his autograph in the front seats of the interior.

The car will be on display during McGraw's music tour and fans will have a chance to win it through the Four Wheels to Freedom promotion continuing through the end of July.
Last year's campaign had a similar theme involving the love of automobiles, music and freedom, and Pennzoil selected McGraw as its official brand ambassador, which led to remarkable success.
Cronfel and Global Brand Manager for Pennzoil Bree Sandlin talked to WinmoEdge about last year's success and goals for the extended partnership.
It is amazing how Pennzoil and Tim McGraw's partnership was so well received among the country music and car lover audience. Can you provide background on the approach, the success of last year's partnership and campaign and goals for extended partnership?
Sandlin & Cronfel: Our approach to the partnership is really about building a music platform that allows us to reach a broad audience of consumers in a way that is differentiated from our competition and creates a natural connection between the Pennzoil brand and the love of cars and music.
We are very happy with our year one results and would point to a few key success metrics:
First off, we conducted custom research to understand the effect our relationship with Tim had on perceptions of the brand and we found that, among consumers who were aware of the Pennzoil/Tim McGraw association, Pennzoil preference increased +33 percent and likelihood to buy was up +58 percent.
Social media. We've really leveraged content featuring Tim McGraw across our YouTube channels. We've found that offering exclusive pictures and videos as well as cross-promoting the concert and promotions we've run with Tim is compelling to both of our fan bases. Through our relationship with Tim, Facebook fan acquisition grew at 1.4x the usual rate during periods there was conversation around Tim.
Promotions. We leveraged assets with Tim including concert tickets, autographed merchandise, and with our major customers last year to build custom promotions around purchases of Pennzoil.
This also included access to our Pennzoil Tune Up series VIP experience – a private acoustic performance with Tim prior to the concert in each market. We found these promotions to be very successful and generate sales lift beyond our typical promotional levels.
Consumer Interaction. We found that our creative executions featuring Tim were much more engaging for consumers. For example, our digital creative last year featuring Tim performed on average at a click thru rate of 2X all digital executions in 2011.
The key goals for our 2013 platform are to increase awareness of with the Pennzoil and Tim McGraw partnership and bring to life the shared love of cars and music.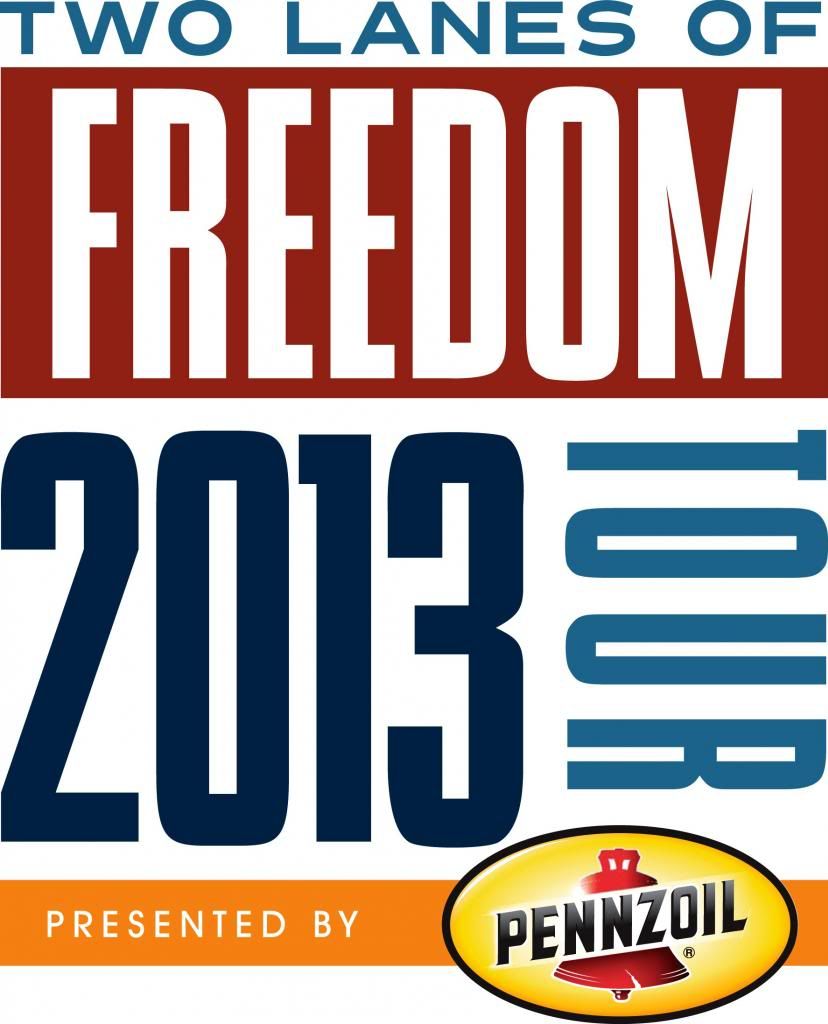 Are strategic alliances like co-branding and sponsorships becoming a bigger priority for Pennzoil? Is this extension part of an effort to expand these types of relationships to reach current and even new customer segments?
Sandlin & Cronfel: We believe that strategic alliances are becoming a bigger part of the marketing plan for all brands.

As consumers change the way they consume media, it becomes increasingly more important for brands to adapt and find new ways to reach consumers and emotionally connect with consumers.
We are definitely looking at music as an opportunity to reach a broader set of consumers that we haven't spoken to in the past. In addition, we feel this is a great way to remind our current loyal base of Pennzoil fans that we still share their passions and are always looking for new opportunities to celebrate our shared love of cars.


Do you expect to reach a new customer audience because of this or are you attempting to reach a larger audience altogether?
Sandlin & Cronfel: If you look at motor oil marketing, all brands are crowded together advertising in sports and racing sponsorships. While we feel these racing [sponsorships] are a key pillar of our marketing, we were looking for open territory and a way to emotionally engage with a broader and younger audience.
Music provided us with a organic platform to reach not only our existing consumers, but also younger consumers through the shared love of music and driving.
What are some of the growth initiatives underway for Pennzoil now and where will the company be by this time next year?
Sandlin & Cronfel: Although we are not at liberty at this point to speak openly about our 2014 and beyond brand plans, you can definitely plan on Pennzoil continuing a strategy of developing a deeper connection with consumers around our shared love of cars.
We do plan to continue leveraging our music platform as a way to connect with consumers. A key growth area for Pennzoil will be building awareness and preference for our most advanced synthetic products, Pennzoil Platinum and Pennzoil Ultra so you'll see an increased focus on messaging around these products going forward.
How does Pennzoil currently gear its interactive marketing and communications strategy online and offline, and how will this continue to evolve?
Sandlin & Cronfel: As stated before, at Pennzoil we believe the way consumers are digesting media is changing radically and in order to stay relevant we must adapt our communications strategy as well.
We launched a big effort in social media in 2012 and are proud to announce today that Pennzoil has reached over 107,000 Facebook fans – more than any leading competitor in the motor oil category. We've accomplished this by ensuring that all of our communications are linked and "liquid" in the sense that consumers can follow the Pennzoil story, whether interacting with the brand through television, radio, print, digital, web, social or all of the above. We've also looked for more opportunities for the brand story to be integrated in programming and content that consumers seek out and enjoy rather than relying solely on a traditional model of TV advertising.
What sets the brand apart from its competitors? How is Pennzoil different and how does the marketing team share that message?
Sandlin & Cronfel: There are several things that set the Pennzoil brand apart from competition, but there are two critical areas that we can highlight. The first I would say is the actual formulation of the products.
At Pennzoil, we feel the key to having an engine that lasts over time, performs optimally, and runs efficiently is to keep that engine as close to factory clean as possible. Our formulations are built from the base up to keep our consumers' engines running clean. The second key differentiator is the way we communicate with our consumers. While we are very proud of our formulations, we believe building a deeper bond with our consumers around our shared love of cars is the key to winning their trust and loyalty.
What are the primary challenges that Pennzoil faces from a marketing perspective and how does it overcome these obstacles?
Sandlin & Cronfel: A key challenge we all face in this industry is consumer apathy when it comes to motor oil. Through time, "car culture" has changed and there is less of an interest in what goes on under-the-hood as in previous generations.
Finding a new way to connect with consumers and help them to understand the importance of motor oil in maintaining their vehicle is critical for brands in this category today. Not all motor oils are created the same, and making sure consumers make thoughtful decisions when it comes to caring for the vehicle they love is a primary goal for Pennzoil going forward. We are overcoming this obstacle today by reminding consumers that it doesn't matter what you do in your car . . . but it does matter what you put in it.
Can you talk about other Pennzoil sponsorship efforts and plans, such as the event at Level 3 Vodka Emporium to raise an estimated $10,000 for children with physical disabilities at the Pennzoil Rock for Dimes battle of the bands fundraiser?
Sandlin & Cronfel: The Pennzoil presents Rock for Dimes fundraisers are part of the overall relationship Pennzoil has with March of Dimes Canada throughout 2013.


Rock for Dimes is a corporate battle of the bands where amateur musicians come together to perform and support March of Dimes Canada programs and services that benefit Canadians living with disabilities.
Pennzoil has donated $65,000 to March of Dimes and as part of our sponsorship; we will donate one retro-fitted vehicle for people living with disabilities so that these former drivers can reclaim their freedom and love of driving.

It was a natural fit for Pennzoil as a company that supports organizations like March of Dimes Canada, which are dedicated to helping people with disabilities regain mobility and freedom.
Pennzoil works with several key agencies to build its entire marketing program, such as Coyne PR for its public pelations needs; MediaCom for media planning and buying; Mediacom ESP for strategic sports and entertainment (Music Platform); JWT for creative needs; SportsDimensions (Motorsports); Integer (Promotions); and The Kerry Group (Experiential Marketing), according to Sandlin & Cronfel.
Shell Lubricants spent $13.7 million on measured media in 2012 compared to 14.53 in 2011.
---

Shell Lubricants
700 Milam St.
Pennzoil Place
Houston, TX 77010 USA
(713) 241-6161
Bree Sandlin
Brand Manager
(713) 241-6161
russell.barron@shell.com