These days, sales executives and their teams are expected to constantly measure prospecting effectiveness, in addition to justifying every cost based on ROI and the bottom line.
From lead scoring and goal setting to competitor research and audience insights, implementing an effective prospecting strategy — and finding the right sales tools to empower your team — is critical for long-term success and business growth.
Of course, developing a successful prospecting strategy is easier said than done, especially if you are already working with limited resources and aren't quite sure where to start.
To help you get the prospecting ball rolling and win more business, we've rounded up tips and tricks from the most successful sales professionals in the business.
1. Know the Markets You Serve & Exactly How You Serve Them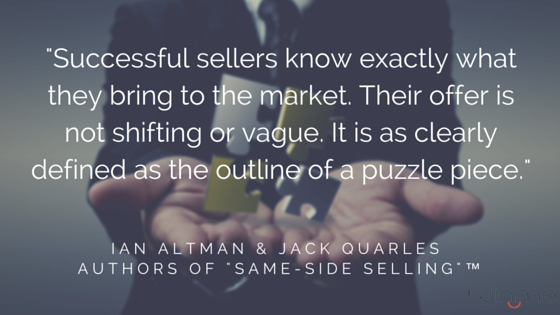 Brian Frank, Global Head of Sales Operation at LinkedIn explains, "…the first thing you want to do is understand the market."
In order to develop effective prospecting you need to understand every aspect of the market your product or service serves, right down to the nitty gritty underbelly. When you take the time to truly understand the needs and goals of your prospects they view your offering as a valuable solution to their problems.
Your prospects also need to feel like you understand their pain points and are working with them to find the right solution.
From Guy Kawasaki's book Enchantment, "Enchantment is the purest form of sales. …The difference between enchantment and simple sales is that with enchantment you have the other person's best interests at heart, too."
Do your homework. Get the details, know your competition, and connect with your market in a way that is unique and personal.
2. Don't Slack Off When it Comes to Your Prospecting Data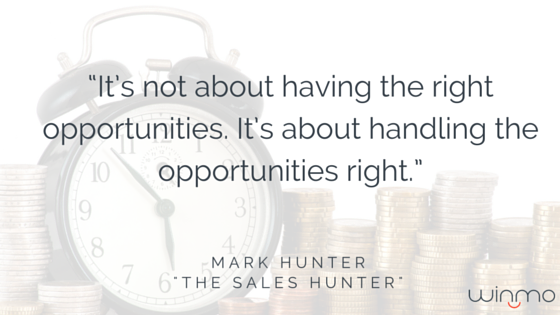 Did you know that your prospecting data erodes by up to 70 percent every year? Considering that many "inexpensive" lead lists are only updated once a year (if that), working off that data in addition to potentially outdated information in your own database is a recipe for unproductive prospecting. Between lead quality and inaccurate data, buying cheap lead lists or relying on outdated information in your database only creates more work for you and your team.
Why waste time and resources nurturing the wrong prospect or scouring LinkedIn for updated contact information? The best thing you can do for yourself, your sales team and your business is to prioritize prospecting intelligence and routinely check the prospecting data housed in your database.
3. Create a Data-driven Sales Culture to Maximize Productivity & Profitability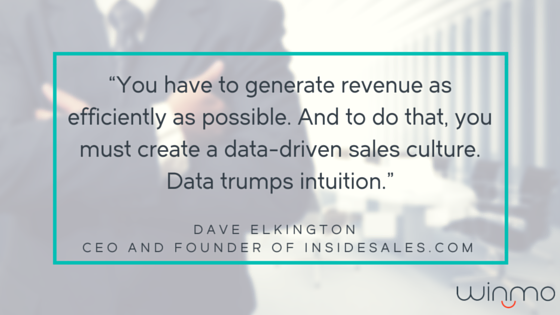 When it comes to sales and marketing effectiveness, details matter. Keep a constant pulse on marketing generated leads vs. sales generated leads. Track the click-through-rates on sales and marketing email campaigns.
Also, to effectively build a profitable, data-driven sales culture you need to invest in formal training programs, and have the right people and the right tools in place. Website traffic and Twitter followers are all fine and dandy, but unless you can directly tie those back to revenue generated then you're just spinning your wheels with fluffy data.
Data is key to effective prospecting and sales strategies — without it, prospecting just becomes guesswork.
Marcus Sheridan of The Sales Lion sums it up, "We've got to be able to see true behavior, not have all these hypotheses based on what Google Analytics is telling us."
Looking for a prospecting tool to empower your sales team and win more business next year? Click here to find out if Winmo is the right fit for your business!