With an overflowing inbox and a packed schedule, today's CMO is more elusive than ever. 
What gets them to schedule a discovery call — let alone open your email in the first place? 

Even if you DO manage to get through to the CMO, it's much more challenging these days to actually win a piece of their marketing budget.
Our own Winmo CMO Jennifer Groese recently sat down with Nicole Smith, CMO at UserIQ, to chat about this topic on our podcast. Here are some of the key takeaways from their conversation — including top challenges and some dos and don'ts from their conversation — as well as additional insights we've gathered. 
Related: (Podcast) How to Sell to the Elusive CMO
Challenges of Selling to the CMO
Did you know that on average, it takes around 18 calls just to connect with a buyer? 
And being hard to reach isn't the only thing standing between you and a sale. Here are some of the other key challenges of selling to a CMO that we've observed: 
There's a ton of noise in the market – In our social media feeds, our inboxes, voicemail, and daily life — there's just a ton of messages coming our way every day. CMOs are no exception. Most have multiple daily outreach messages to filter through, which makes it tough to break through the noise.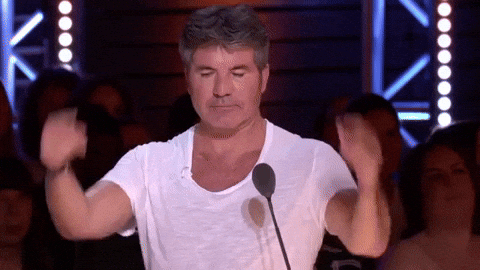 The CMO doesn't need you – That's not to say they don't need your product. But today's CMOs are more proactive about finding solutions for themselves. They're not sitting around waiting for a salesperson to call and solve their problem. Instead, they're asking people in their networks, looking to industry experts, reading online reviews, and researching products online to figure out what they need. 
Bad sales reps have made it harder – Way too many salespeople are just plain lazy. They don't do their research, and they copy and paste the exact same "Insert Company Name Here" email template. Inundated with generic and/or irrelevant sales emails and voicemails, it's no surprise many CMOs just hit DELETE without a second glance. Unfortunately, the bad ones make it that much harder for you to stand out. 
CMOS are short on time – Time is a CMO's most precious asset. There's not enough of it in a day, and they're not about to waste it on a sales pitch! 
So how do you overcome these challenges? Here are a few "musts" for successfully selling to a CMO — as well as some key mistakes to avoid, lest you turn them off entirely.
10 "Dos" for Capturing a CMO's Attention
Be relevant

– Don't share case studies on cat food if the prospect sells sports cars! Share specific insights and solutions that help them fix a specific problem. Which brings us to… 

Focus on the customer's needs

– The best sales reps help the customer identify pain points — perhaps even some they're not aware of — and help them find solutions. In order to do that, you've got to lay the groundwork. That leads us to #3…

Put in the work

– Before you even send an email, put the effort in to educate yourself about their business, their industry, their customers, and the problems they're trying to solve. 

Provide clear metrics

– Give your prospect a clear understanding of how they'll measure the ROI of your product. This is particularly important given that CMO tenure tends to be shorter on average than their C-Suite counterparts. They're under pressure to make an impact in a relatively short amount of time- clear metrics in terms of dollars or # of sales can help them prove ROI quickly. This relates to #5…

Help them build a use case

– You sell to the CMO, but they've got to sell your product or solution internally. Don't put it on them to prove the business value and ROI. Building a strong business case for them makes it easier for them to sell it to their CEO. 

Offer a trial

– Let your product speak for itself. A trial is a huge help in building a use case for your product or solution and selling it to the rest of the C-suite. 

Provide a personalized discovery call and demo

– CMOs can see right through cookie-cutter, scripted discovery calls. It's essential to tailor your demo to their needs and answer their specific questions. 
Time your emails

– An email in the middle of a hectic workday isn't likely to be read, let alone opened. Time your emails for early morning or after hours. It's more likely that you'll capture their interest while they're getting ready in the morning or catching up after work.

Be genuine and personal

– Build a relationship with the person you're reaching out to. As Nicole Smith put it, "When I say "personalized," I don't mean something like, 'Oh, I saw you went to Georgia. Go Dawgs.' Because I think those are the worst emails and Delete." 
Smith shared an example of a successful outreach email she received and why it worked: 
His said something like, "I read your LinkedIn article where you talked about lessons you learned leading a start-up marketing team." And then he references one of the lessons, which was Be Aware of Your Competitors but Don't Obsess Over Them. And then proceeded to tell me in the email that in the spirit of honoring that lesson, one of our competitors is actually their customer and they'd help them succeed by doing X, Y, and Z. Honestly, that really piqued my interest. I will also say he sent me this email a little bit after-hours.
Surprise them

–

Never underestimate the power of a sweet surprise! Here at Winmo, a prospecting company once sent an order of (branded) cupcakes to the office one afternoon. It was a huge hit with the entire organization. We should note that this was towards the end of the process, and they'd already done a great job throughout (cupcakes can't make up for a bad prospecting journey!) But a little cherry on top never hurts! 
Surefire Ways to Turn Off a CMO — 7 "Don'ts" to Avoid
Don't spam

– As a salesperson, it's hard enough to reach a CMO — don't be part of the problem! Yes, it can take a lot of outreach to reach someone, but if no one is reading your emails, it's time to take a hard look at your approach.  

Don't e-blast the entire organization

– Sending the same message to a ton of people at the organization is a huge "NO". Find the right person to send to by using a

sales intelligence

platform. 

Don't jump on fads

– Or at least drop them when they get too popular! Smith shared the example of video sales emails. While it might catch your prospect's eye the first time they receive one, by the time thought leaders are espousing the trend on LinkedIn, CMOs are likely being inundated with a million of the same email format.
Don't use shady tactics

– Start the relationship off on the right foot by being open and candid. Spoofing a local dial number, for example, or leaving a vague-but-urgent "call me back right away" voicemail is guaranteed to irritate the prospect. Not what you want. 

Skip the cold call entirely

– In fact, you might be better off just skipping the cold call. (Some

90% of C-level execs

ignore them anyway.) 

As Smith shared, "I'm never going to be able to have a non-scheduled call during the day." Instead, put the effort into tailoring your email pitch to capture the CMOs attention and get them to schedule. 
Don't be slimy

– No one wants to feel like they just got worked over! You want the prospect to feel good at the end of the sales process, like they're entering into a partnership. 

Don't bait and switch

– People hate it when "networking" turns into a thinly disguised sales pitch. Be genuine and candid. 
Related: The CMO Lifecycle: 5 CMOs to Watch in 2019
The Bottom Line
If you want to sell to the CMO, it's crucial to put in the work: do your research, build a relationship, and help them solve their problems. 
Remember that they're likely already reading articles and talking to their networks about their challenges. Figure out where they hang out online (Slack, LinkedIn, Twitter) and be a part of the conversation. How can you add value? 
Look at your brand: are they likely to come across your solution when they're out there researching? A strong brand, appearing in searches, peer recommendations — these make a huge difference in speeding up the sales cycle. 
If you're looking for a smarter way to discover leads and sell to the CMO, and the rest of the organization, check out Winmo's sales intelligence solution.