Check out the Winmo blog sales hub for even more sales strategies, business podcast recommendations, and content for closers.
We all need a little inspiration sometimes. Especially around the end of the quarter, sales and marketing teams can become so hyper-focused on revenue goals that they put their blinders on and ignore other important factors that lead to a sale (or a loss).
But life is about balance. Be aware of your target goals, but schedule time to learn, too. Podcasts are a great way to gain industry knowledge without being tied to your inbox. Go for a drive, walk the dog, or cook a meal while you listen to business insights from industry experts. Inspiration most often strikes when we're off the clock and not under the pressure of a deadline, so block off "learning hours" on your calendar. Don't rob yourself of this time.
Here are seven business podcasts to reignite your sales strategy, including one that holds an extra special place in the Winmo team's hearts (and Google Analytics reports):   
Since this pod launched in September 2019, host and Morning Brew business editor, Kinsey Grant, interviews CEOs, business leaders, and industry thought leaders. Together, they break down topical business issues to peel back major causes, outcomes, and financial questions. Grant has covered everything from the demise of Big Tech, trade wars vs. streaming wars, to the likelihood of a 2021 Olympic Games. 
I especially love Grant's open disdain for remote work and her eagerness to get back into the office. The podcast is delivered in Morning Brew's style of casual intelligence where no question is too pedestrian and the listener walks away with new knowledge on a complex topic. Definitely subscribe to their newsletter if you haven't already.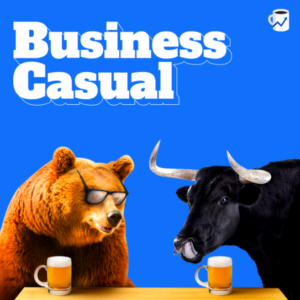 Host and journalist Kai Ryssdal breaks down the world of economics, not just relating the news, but making it accessible to non-econ majors. It currently serves as one of the most digested pieces of business media in the US. What makes Marketplace stand out is the diverse interviewees across each episode. Ryssdal regularly interviews everyone from big tech entrepreneurs and CEOs, to small business owners and average participants in the economy.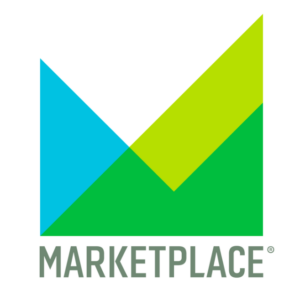 Launched in January 2020, the Win More podcast is hosted by our own software engineer, Joe Winter, and client success manager, John Zaldonis. Five days a week, Winter and Zaldonis dive into two top brands making moves and share the most valuable predictive sales intelligence information within the Winmo platform directly with listeners. This sales podcast is actionable; the insights and updates profiled in Winter and Zaldonis' conversations with industry experts go further than the best tips for cold-calling. 
The podcast explicitly tells listeners the names and contact information of the decision makers at the brands discussed. Most importantly, by surfacing the best opportunities for new business development and the most impactful decision maker moves in the agency, media, ad tech, and sponsorship industries, Win More's goal is to produce real leads for real businesses. With this in mind, listen on Spotify and, for contact information on top advertisers, request a Winmo demo.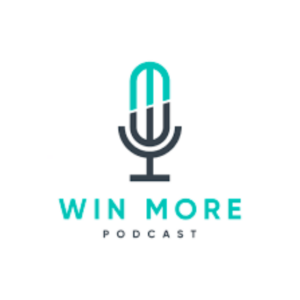 There's a reason the About Us page on your website is such a strong lead gen machine. Storytelling is the most powerful communication tool because we're inherently curious about powerful and successful people. The How I Built This business podcast explores how some of the world's biggest brands got their start. Host Guy Raz interviews the minds behind Five Guys, Instagram, and most recently, Wayfair.
With just as much focus on these creators' childhoods, humble beginnings, and surprise at their own level of growth, the podcast highlights the highs and lows of business, reinforcing that success is almost never a straight line. Be sure to listen to the Ben & Jerry's episode and prepare to be inspired by their feel good story and uncompromising stance on humanitarianism. If you think you love them for Cherry Garcia alone, just wait.
The American-focus on work ethic has led us to believe that success breeds happiness. In fact, it's the opposite —  happy people seek out and undertake new goals that reinforce their happiness and other positive emotions. Host Dr. Laurie Santos, who teaches the course "Psychology and the Good Life," at Yale, takes you through the latest scientific research and shares stories that will have you questioning our understanding of success.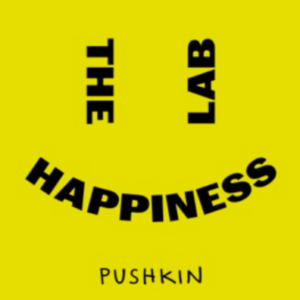 6) 
WeCrashed
: The Rise and Fall of WeWork
This six episode series from Wondery premiered in January 2020. Little did we know at the time that an international pandemic was about to take down all office culture as we knew it. It's extra interesting to listen to through the lens of our current WFH culture and reflect on the not so distant past of 2019, when the shocking and colorful demise of shared-workspace startup WeWork was one of the biggest stories of the year. Business expert David Brown hosts the series and delves into how a company once valued at $47 billion crashed so hard.
WeCrashed is an important lesson for entrepreneurs about the fatal flaws of WeWork's charismatic CEO, Adam Neumann. By obsessing over his vision of "chasing unicorns," Neumann wasn't prepared for the company's impending IPO. Ultimately, selling a story that couldn't be supported to some of the world's savviest investors. Consider this a cautionary tale.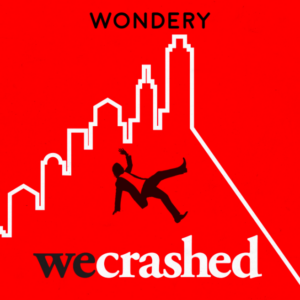 7) 
How to Fail
with Elizabeth Day
While not a strictly business podcast, failure is part of life. It's not the downfall that defines us, but how we respond to it. How to Fail is a weekly podcast hosted by journalist Elizabeth Day that isn't afraid to acknowledge shortcomings and imperfections by covering them up. Instead, Day's guests impart wisdom around their personal challenges and ingrained anxieties, detailing how they've helped them grow and succeed.
With this in mind, start off with Phoebe Waller-Bridge's second episode. She talks through three personal failures from the past year as well as shares insights on Fleabag's origin.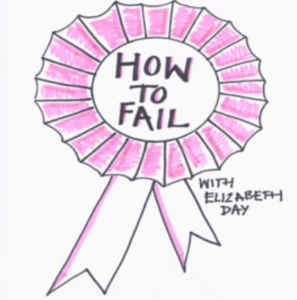 ---
If you liked this blog post, check out: