Bryan Walkey
CEO, Northern Lights Direct
Bettina Abascal
Head of Sales, Momentum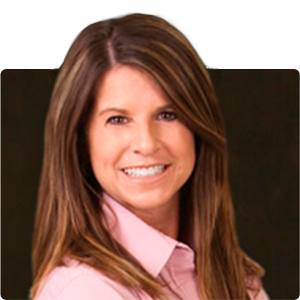 Tracy Owens
SVP New Business, Association of National Advertisers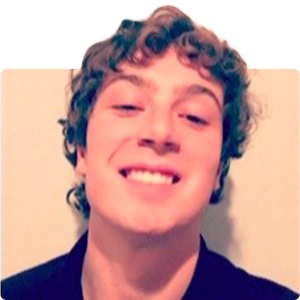 Aiden Apprendi
Agency Associate, Enterprise, Conde Nast
Just in the last week, we've gotten two appointments with clients using WinmoEdge. It's become really relevant to our business prospecting practice.
I did an extensive search of databases out there for brands and ad agencies and Winmo definitely stood out as the best. The seamless integration of WinmoEdge's top-notch analytics with Winmo's database capabilities made it a no-brainer. Anyone looking to expand their business will find Winmo a necessary investment.
Love receiving WinmoEdge every morning. The information is timely, full of great information specific to the brand, their current agency as well as identifying contacts. Get my daily dose and review it each day. It's a quick read and a necessary tool for client retention and business development.
I can find the people I need to reach at the client and the industry news that serves as a great conversation starter. They publish articles that drive real business. I use Winmo for all my new business prospect reports and finding relevant contacts.
Pitch your sales prospects when they're ready to buy
WinmoEdge alerts you to sales opportunities weeks, months – even a year ­– before your competition. It's sales forecasting that truly moves the needle.
Achieving sales and revenue goals is a brutal and constant war of attrition. But what if you could have a secret weapon – an unfair advantage that empowers you to win more often and more easily? Our sales predictor, WinmoEdge, does just that – pointing you to imminent campaigns, spending shifts, and partnership potential on the horizon. Let your competitors keep reading yesterday's news in the trade publications. Successful sales teams are using Winmo to know what's happening 3-18 months from now.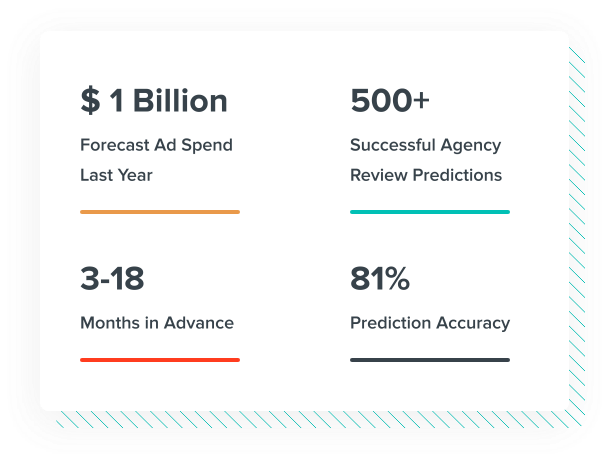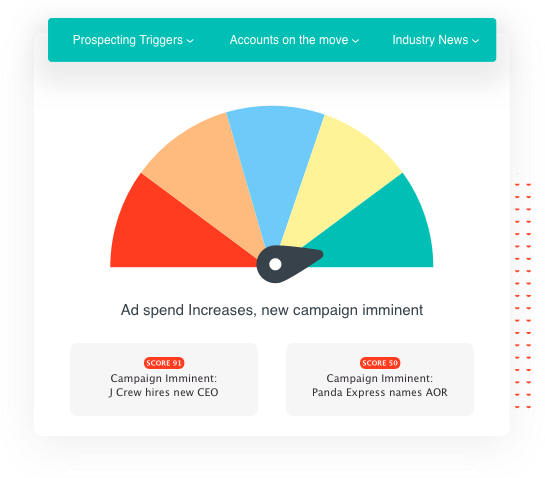 Proven accuracy
WinmoEdge predictive sales analysis is based on cold, hard data – with a proven 74% rate of accuracy. That means 7 times out of 10, opportunity forecasts come true. Those odds are definitely in your favor.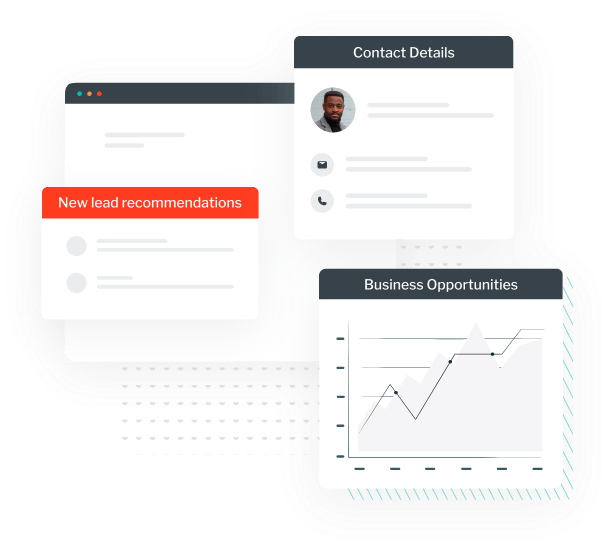 We make it easy
Our team has your back. WinmoEdge sets up the pitch for you, highlighting the sales opportunity at-hand, sharing the data and insights to support it, and surfacing the decision maker's direct contact information so you can begin your sales outreach right then and there. Talk about serving up leads on a silver platter!
Your unfair advantage to prospecting
Our analysts track industry developments and news and translate them into daily sales predictions you can act on right now.
Marketers on the move
Know when influential marketers are changing job roles or companies.
Struggling companies
Learn which businesses are struggling and how they plan to pivot their advertising strategy.
New funding availability
Hear when buyers get new funding for marketing and where they plan to allocate it.
New product launches
Hear about upcoming product launches and go-to market strategy tactics.
New markets & audiences
Get notified when buyers are expanding into new markets and target new customers.
Shifts in ad spending
Pinpoint when and where buyers are shifting their advertising dollars.
How much does prospecting cost your company?
If you're not using an outside resource, more than likely your sales team is responsible for hunting down new sales leads themselves. What does their time cost you? Although it may seem like only a few hours a day, the costs can quickly add up.